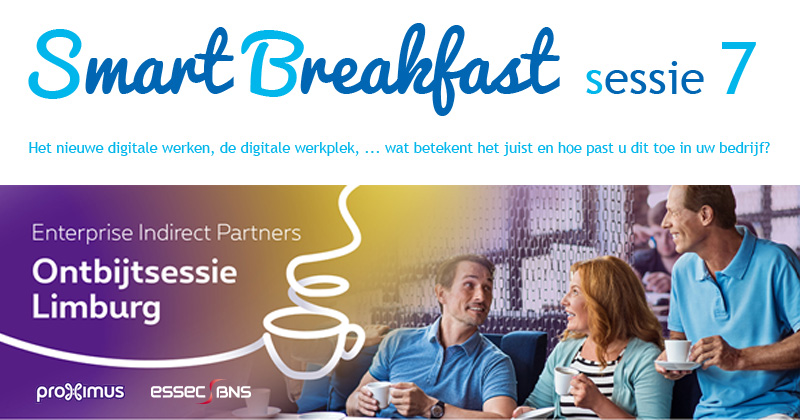 Het nieuwe digitale werken, de digitale werkplek, wat betekend het juist en hoe past u dit toe in uw bedrijf?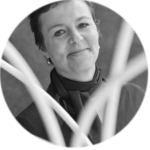 Proximus is al een hele tijd geleden begonnen met de implementatie van het nieuwe digitale werken. Margaret Denis, Director Cultural Transformation – Change and Digital Workplace, komt u uitleggen hoe en waarom dit bij Proximus werd doorgevoerd:
Welk traject werd er gevolgd?
Wat was de impact op de applicaties?
Wat betekent dit voor de bedrijfscultuur?
Margaret is expert ter zake en heeft samen met haar teams deze veranderingen doorgevoerd. Ze heeft zeker enkele prima tips voor uw eigen digitale transformatie. Hoe klein of hoe groot ook… Zo bent ook u klaar voor morgen.
28 september 2017 van 8u30 tot 12u
Kantoren Essec-BNS, Schoebroekstraat 48, 3583 Paal-Beringen.
Inschrijven kan op de inschrijvingssite van de Smart Breakfast sessies. We zijn inmiddels al aan de 7de sessie toe en het zal zeker niet de laatste zijn. Heeft u nog vragen over een bepaald ICT onderwerp, laat het ons gerust weten en wie weet behandelen we dit tijdens een van onze volgende sessies.