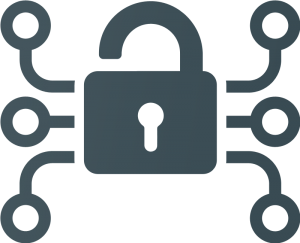 Bent u op zoek naar een betrouwbare IT-partner voor uw bedrijf?
BNS hybrIT begrijpt als geen ander dat uw ICT-infrastructuur een essentieel fundament is voor de efficiënte werking van uw organisatie. ICT is immers een belangrijke schakel om uw bedrijfsdoelen te helpen te bereiken. Wij zijn uw partner voor IT-oplossingen en het is onze taak om u daarin te ondersteunen.
Om uw bedrijfsprocessen te optimaliseren gaan wij dan ook resoluut voor een stabiele en efficiënte digitalisering waarbij wij uw volledige ICT-infrastructuur, van kwalitatieve hardware, gebruiksvriendelijke software tot performante clouddiensten naadloos op elkaar zullen afstemmen.
We informeren u graag over de nieuwste oplossingen en producten die een meerwaarde kunnen bieden voor uw business.
ICT evolueert voortdurend. Wij houden voor u een vinger aan de pols!
Uw IT-infrastructuur is verouderd en het onderhoud kost veel geld.

U wilt dat uw IT werkt, maar u wilt zich daar geen zorgen over maken.

Uw werknemers willen van overal kunnen werken, maar hoe zit het met data-security en cyber-security?

IT wordt meer en meer een competitief voordeel waarvan u alle vruchten wilt plukken.

U wilt steeds over de meest recente softwareversie beschikken.
BNS heeft voor elke situatie het geknipte serviceconcept. Aan u de keuze…
Heeft u regelmatig ICT-support nodig,
maar niet meteen elke week?
Kies één van de voordelige
FocusFlex-bundels en betaal enkel
wanneer u hulp nodig heeft.
Wenst u uw ICT-team
structureel te versterken?
Kies voor deze formule en er
staat steeds een ICT-specialist voor u
klaar. 1, 2 of 3 dagen per week.
Heeft u nood aan ICT-support op maat? 
Neem contact op met ons: 011 858 851 of sales@mybns.com.