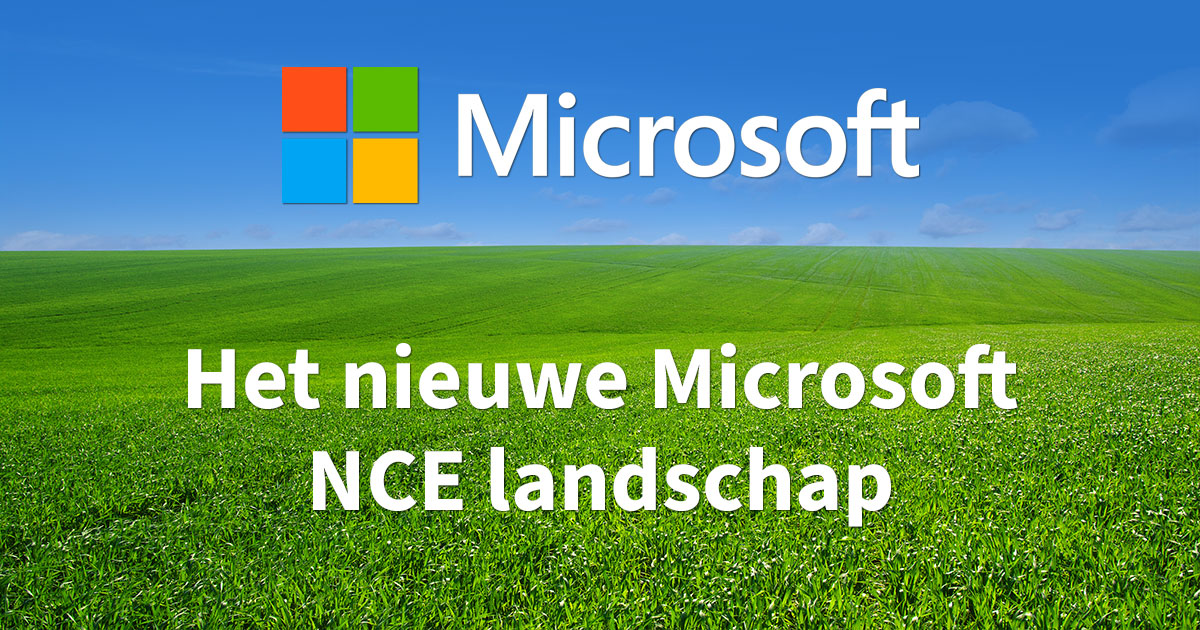 De voorbije weken heeft Microsoft alle nieuwigheden(*) rond het New Commerce Experience (NCE) licentiemodel gedeeld. NCE zal het huidige Cloud Solution Provider (CSP) licentiemodel vanaf januari 2022 vervangen. Op deze pagina kan u alle wijzigingen vinden, zodat u voldoende informatie heeft voor dat het nieuwe licentiemodel in voege treedt.

(*) Deze informatie is gebaseerd op de meest recente aankondiging van Microsoft. Deze informatie kan tot aan de officiële release van NCE gewijzigd worden.

NCE werd in 2019 in het leven geroepen voor Microsoft Azure licenties, namelijk Azure Plan. Eén van de voordelen van deze licentie waren de nieuwe features zoals Azure Cost Management en graduele prijzen voor bepaalde services zoals opslag.
Vanaf januari 2022 zullen naast Azure Plan ook vrijwel alle andere diensten zoals Office 365, Microsoft 365 en Dynamics 365 onder NCE vallen.
In eerste instantie zal NCE enkel gelden voor zakelijke klanten, en dus niet voor non profit organisaties en onderwijsinstellingen.
Wat zal NCE voor u betekenen?
Veel van onze klanten zijn in de veronderstelling dat de huidige licenties onder CSP in een maandelijks schaalbaar model zitten. Als we de kleine lettertjes van de Microsoft overeenkomst zouden lezen, dan zien we daarin dat dit echter niet het geval is. Strikt genomen zit elke CSP licentie in een jaarabonnement, maar Microsoft heeft altijd vermeld dat er geen boetes worden uitgedeeld als klanten hun abonnement vroegtijdig opzeggen. Dit heeft er wel voor gezorgd dat klanten de CSP licenties als maandelijks en flexibel beschouwen.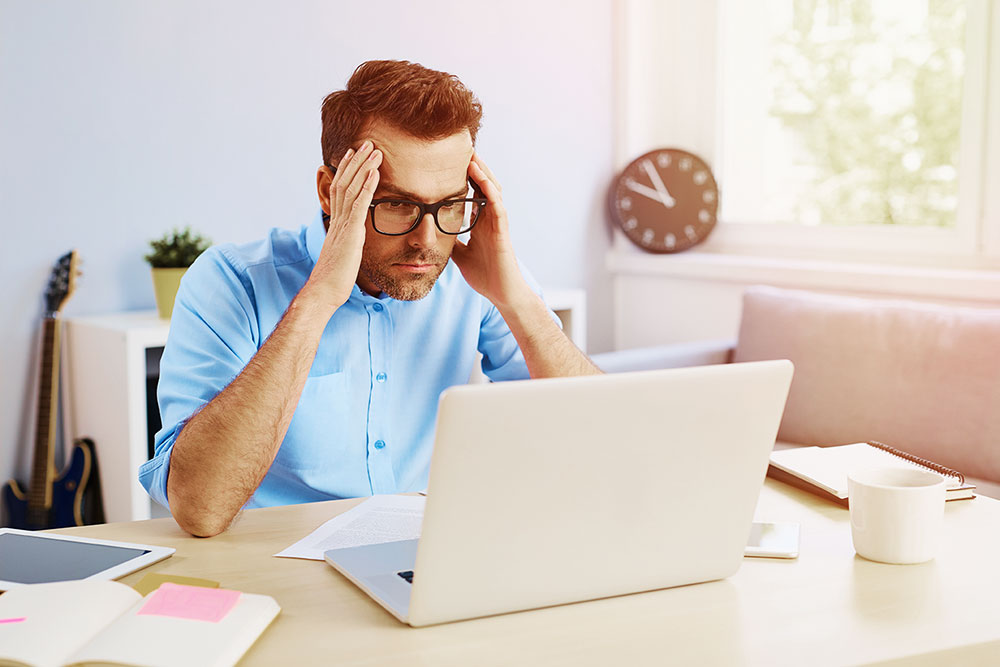 Welke veranderingen kan u verwachten ten opzichte van het CSP-model?
Gestandaardiseerd annuleringsbeleid in overeenstemming met bestaande niet-CSP Microsoft-licentieprogramma's en abonnementsmodellen, waaronder Azure.
Nieuwe abonnementsperiode van één maand, zodat u het aantal gebruikers van maand tot maand kan aanpassen naar uw behoefte. Zo kan u licenties elke maand opzeggen zonder verdere financiële verplichtingen.
Nieuwe optie om licentietarieven vast te leggen door een overeenkomst van 12 of 36 maanden aan te gaan.
NCE kan wellicht enige bezorgdheid veroorzaken, maar ons sales team staat klaar om u te helpen bij deze overgang. Zij zullen u door de wijzigingen leiden en uitleggen wat de NCE inhoudt voor uw bestaande abonnementen op Microsoft-producten en welke opties er zijn om ervoor te zorgen dat uw bedrijf het best passende licentiemodel krijgt.
Ook als u nu Microsoft licenties inkoopt bij een andere Microsoft-partner, zullen we u met plezier uitleggen hoe NCE van invloed is op uw licenties.
Wanneer gaan deze wijzigingen in?
De NCE gaat in vanaf 1 januari 2022. Er is een transitieperiode, die tot en met 28 februari duurt. In deze periode zijn CSP en NCE naast elkaar beschikbaar; vanaf 1 maart alleen nog NCE.
Vanaf 1 januari 2022 tot en met 1 maart 2022 kan u:
Bestaande abonnementen opzeggen en verlengen onder de nieuwe NCE-voorwaarden
De abonnementen onder het huidige CSP-model verlengen
Er is een early adopter-promotie van 5% voor NCE bestellingen die u tussen 1 januari en 28 februari 2022 plaatst.
Wat verandert Microsoft aan het annuleringsbeleid?
Voor de nieuwe overeenkomst met een looptijd van 12 maanden of van 36 maanden zal Microsoft alle annuleringen voor de volledige resterende looptijd in rekening brengen.
Als u een abonnement afsluit, heeft u 72 uur om deze zonder kosten te annuleren. Na deze annuleringsperiode van 72 uur is er bij annuleringen geen pro-rata restitutie voor de niet-verlopen termijn.
Gedurende de looptijd van een NCE-overeenkomst kan u extra licenties toevoegen, maar abonnementen kunnen alleen beëindigd worden aan het einde van de periode van 1, 12 of 36 maanden. Met andere woorden: Microsoft houdt u aan de afgesproken periode.
Indien een organisatie licenties afneemt via NCE, kan de facturering pas aan een andere partner worden overdragen als de overeenkomst afloopt.
Hoe kan u het aantal abonnementen maand-op-maand verlagen?
Binnen NCE biedt Microsoft een abonnementsperiode van één maand, zodat u het aantal licenties per maand kunt verlagen of verhogen. Let wel: een maand abonnement is aanzienlijk duurder dan een jaarabonnement, tot wel 20% gerekend op jaarbasis.
In tegenstelling tot abonnementen met een looptijd van 12 of 36 maanden, staan de prijzen bij de looptijd van één maand slechts voor één maand vast.
Kan u abonnementen afnemen in een combinatie van termijnen van 1 maand, 12 maanden en 36 maanden?
Ja, binnen NCE staat Microsoft klanten toe om licenties te combineren. Dit biedt flexibiliteit om scenario's voor vaste en tijdelijke medewerkers te ondersteunen en geeft meer controle als uw organisatie een deel van haar licenties wil reserveren die gedurende een maand kunnen worden verminderd of geannuleerd.
Uw organisatie kan er bijvoorbeeld voor kiezen om 85% van haar Microsoft 365-licenties op een overeenkomst van 12 maanden te houden. Voor de resterende 15% kan er gekozen worden voor de maand abonnementen. Hierdoor behoudt u toch een gedeeltelijke flexibiliteit, en krijgt u de beste prijzen voor het grootste deel van de abonnementen.
NCE-abonnementsvoorwaarden in het kort
Het overzicht van de abonnementsvoorwaarden voor Microsoft 365- en Office 365-licenties.
 
 
Abonnement
1 maand
 
Abonnement
12 maanden
 
Abonnement
36 maanden
Betalingstermijn
 
Maandelijks
 
Jaarlijks vooraf, maandelijks
 
3 jaar vooraf
Prijzen
 
+20% op huidige prijs
 
Idem als CSP tot maart '22
 
Idem als CSP tot maart '22
Engagement
 
Flexibel
 
Vast
 
Vast
Opzegging
 
Bij opzegging na 72 uur wordt de resterende periode van het abonnement in rekening gebracht.
 
Bij opzegging na 72 uur wordt de resterende periode van het abonnement in rekening gebracht.
 
Bij opzegging na 72 uur wordt de resterende periode van het abonnement in rekening gebracht
Prijsvergrendeling
 
1 maand
 
1 jaar
 
3 jaar
Tussentijdse upgrades
 
Toegestaan
 
Toegestaan
 
Toegestaan
Tussentijdse downgrades
 
Niet toegestaan
 
Niet toegestaan
 
Niet toegestaan
Vanaf 1 maart 2022 zullen de prijzen voor zo goed als alle abonnementen met ongeveer 20% stijgen. De definitieve prijzen liggen op dit moment echter nog niet vast.