Dagelijks hebben meer dan 4 miljard mensen toegang tot het internet.
Een grote groep mensen
Veel potentiële klanten
voor uw online marketingcampagnes.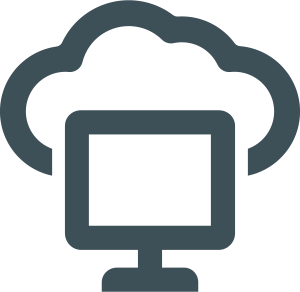 Als bedrijf bent u steeds op zoek naar nieuwe klanten. Omdat steeds meer mensen online informatie opzoeken en online aankopen doen, is er geen beter medium om nieuwe klanten aan te trekken dan het internet. Wereldwijd zijn er dagelijks 4,38 miljard mensen die toegang hebben tot het wereldwijde web. Een enorm potentieel bereik voor uw online marketingcampagne.
Als we over online adverteren spreken, denken we al snel aan Google en Facebook. Beide zijn koploper in hun vakgebied en hebben ook het grootste marktaandeel. Zo'n 97% van alle zoekacties in België gebeurt op dit ogenblik via de Google zoekmachine. Ook Facebook blijft met ruim 61% vlot het grootste sociale platform in België.*
*Volgens cijfers van Internet World Stats op 31/03/2019
Google Ads

Facebook Ads

LinkedIn Ads
Google Ads
Gebruikers van zoekmachines die online op zoek zijn naar informatie over bepaalde producten of diensten staan verder in hun aankoopproces dan gebruikers van social media. Dit maakt adverteren via Google bijzonder interessanter.
Maar liefst 77,98% van alle zoekopdrachten wereldwijd gebeurt vandaag via Google. Met het advertentieplatform Google Ads is het mogelijk om te adverteren tussen deze zoekresultaten. Er zijn twee verschillende advertentiemethodes: het zoeknetwerk en het displaynetwerk. De advertenties in het zoeknetwerk worden getoond tussen de zoekresultaten. De advertenties in het displaynetwerk zijn banners die getoond kunnen worden op alle websites waar advertentieruimte voorzien is.
Hoe kan ik mijn naamsbekendheid verhogen met Display Ads?
Hoe bekomt ik meer leads met Search Network Ads?
Social media ads
Belgen brengen maar liefst 1,31u per dag door op social media. Deze grote groep mensen kan u makkelijk via social media bereiken en mag u zeker niet links laten liggen.
Sociale media is een groep van applicaties die gebruikers de mogelijkheid geeft om verhalen te delen en hun sociale netwerken uit te bouwen. Voor bedrijven is het een belangrijk onderdeel van contentmarketing met als hoofddoel meer visibiliteit voor je bedrijf, merk of product te creëren. Er zijn heel wat social media kanalen, de belangrijkste om in te investeren zijn Facebook, Twitter, LinkedIn & YouTube. Facebook blijft met 65% penetratiegraad, ruim het grootste sociale platform. Instagram volgt met 36%. Maar liefst 5,7 miljoen Belgen openen dagdagelijks hun Facebookaccount. Bij Instagram is dit ongeveer 4 miljoen.
Samen met u onderzoeken wij welke netwerken geschikt zijn voor uw doelgroep.
Wat mag ik verwachten van advertenties op social media?
Wat maakt adverteren op Facebook en Instagram zo interessant?
Wat is er nodig om uw doelstelling te behalen?
First things first. Online adverteren met Google Ads heeft enkel zin als uw website voldoet aan bepaalde regels.
Is de structuur en de inhoud van uw webpagina's geoptimaliseerd voor zoekmachines? Is uw website responsive? Kortom, een snelle en goed navigeerbare website die technisch juist in elkaar zit, is samen met een zoekwoordenonderzoek het fundament van uw online marketing.
Is dit niet het geval, dan gaat uw CPC (Cost Per Click) omhoog en zal u niet de beoogde resultaten behalen. Zoals steeds primeert bij Google de gebruikerservaring. Als uw website niet voldoet, zal u een lagere quotering krijgen en minder goed scoren op de SEA-ladder.
Het ideale scenario
Gebruik zoveel mogelijk verschillende kanalen. Voor de nodige conversies hebt u alle kanalen nodig die ook uw potentiële klanten gebruiken. Een multi-channel aanpak is dus ideaal!
In het ideale scenario bouwt u uw websitepagina's aan de hand van het zoekwoordonderzoek, blogt u regelmatig, deelt u uw blog posts op de sociale media kanalen van uw doelgroep en adverteert u met deze blog posts. Deze posts stelt u op met het oog op de customer journey. U zet PPC-campagnes op voor elk relevant zoekwoord en maakt gebruik van een opt-in formulier om inschrijvingen op uw nieuwsbrief of een offerte aanvraag binnen te krijgen. Dit alles doet u op basis van een goed uitgebalanceerd online marketingstrategie. De meest gebruikte soorten online marketingkanalen zijn:
SEA (Search Engine Advertising)
SEO (Zoekmachine optimalisatie)
Content marketing
Sociale media marketing (Facebook, Instagram, LinkedIn, …)
Affiliate marketing
E-mailmarketing
Hoe beginnen we er nu aan?
We werken samen een strategie uit voor de aanpak van uw online marketingverhaal. Ambitieus, onderscheidend, doch realistisch. We begeleiden u om het onderste uit de kan te halen!
Met enkel een website en het zo nu en dan plaatsen van een stukje content behaalt u uw online marketing doelstellingen niet. Wilt u structureel met online marketing aan de slag? Dan is het hebben van een geïntegreerde online marketing strategie een vereiste. Denk bij doelstellingen bijvoorbeeld aan lead generatie, het bouwen aan brand awareness of het vergroten van product awareness. Wie bent u als merk? Wat doet u, en wat niet? En waarom, of waarom niet? … Een online marketingplan en strategie bestaat uit 3 hoofdbrokken:
Bepalen van de doelstellingen en de doelgroepen. Wat wilt u online bereiken? Definieer een 'onderscheidende' online positionering. Waar maakt u het verschil tussen de overige aanbieders in de markt? Wat doen jullie anders en waarom blinken jullie hierin uit?
Bedenk hoe online marketing kan bijdragen tot een oplossing. Hoe kan ik mijn potentiële klanten het beste informeren en helpen via de kanalen waarop ze zich begeven?
Analyseren en optimaliseren. Evaluatie en bijsturing van KPI's. Werkt mijn aanpak en kan ik iets verbeteren?
Constant evalueren is de boodschap. Welke kanalen en campagnes de grootste impact hebben? Daar is geen exacte wetenschap voor en is anders voor iedere doelgroep. Wilt u graag hulp bij het ontwikkelen van uw buyer personas? Of met uw zoekwoordenonderzoek? Onze digitale experts helpen u graag met alle stappen van uw online marketingplan.
4 redenen waarom u best vandaag nog begint met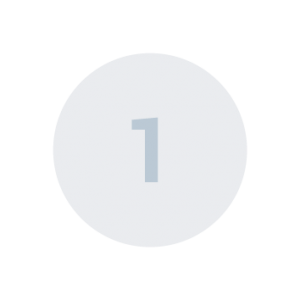 Vergroot uw bereik
De wereld ligt aan uw voeten. Toch zeker met online adverteren. In enkele klikken kan u uw doelpubliek over de hele wereld bereiken. Op voorwaarde dat uw transporteur het toelaat natuurlijk.
Gericht segmenteren
Het komt wel vaker in het nieuws. De grote Tech bedrijven uit Silicon Valley hebben veel (persoonlijke) informatie over u. Als adverteerder is deze informatie van onschatbare waarde. Kent u het profiel van uw ideale klant? Perfect, met online advertenties kan u deze nu ook gericht bereiken.
Meten is weten
Een van de grootste voordelen van online adverteren is de gemakkelijke rapportage die de meeste online advertentietools aanbieden. U weet perfect hoeveel mensen op uw advertentie geklikt hebben, hoeveel trafiek dit naar uw website heeft opgeleverd, hoeveel conversie hieruit is gekomen en hoeveel budget u hiervoor uitgegeven heeft.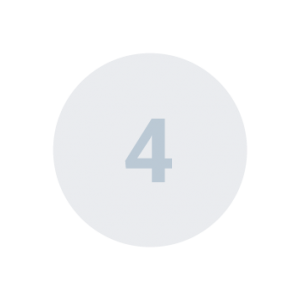 Voor ieders budget
Denk niet dat online adverteren eerder iets is voor grote bedrijven. In tegendeel. Net voor kleinere bedrijven met een beperkt marketingbudget is dit medium uiterst geschikt. U bepaalt immers zelf hoeveel u per dag/week/maand wenst te spenderen.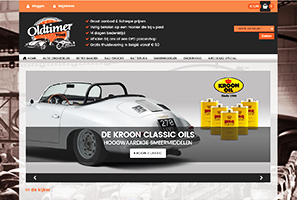 Oldtimer Time
E-shop met uitgebreid filtersysteem voor auto-onderdelen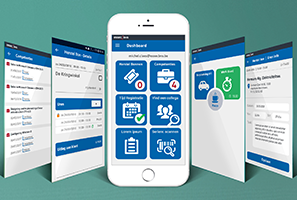 BNS hybrIT
De FocusCenter App is de communicatietool voor onze medewerkers om alle taken van techniek tot verkoop te ondersteunen. Binnenkort ook beschikbaar voor onze klanten.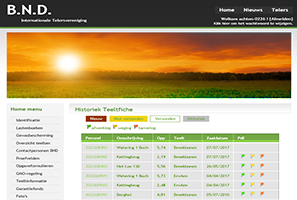 Greenyard (Scana Noliko)
Webapplicatie voor het invullen van teelt- fiches, de opvolging van teelt over de jaren met de gebruikte meststoffen, de bodemstalen, … en de opbrengst.
PRS Medical
Ontwikkeling van een Windows app voor de registratie van matrassen die verhuurd worden aan ziekenhuizen.
We helpen met uw hardware, integreren technologie en maken software op maat zonder compromis