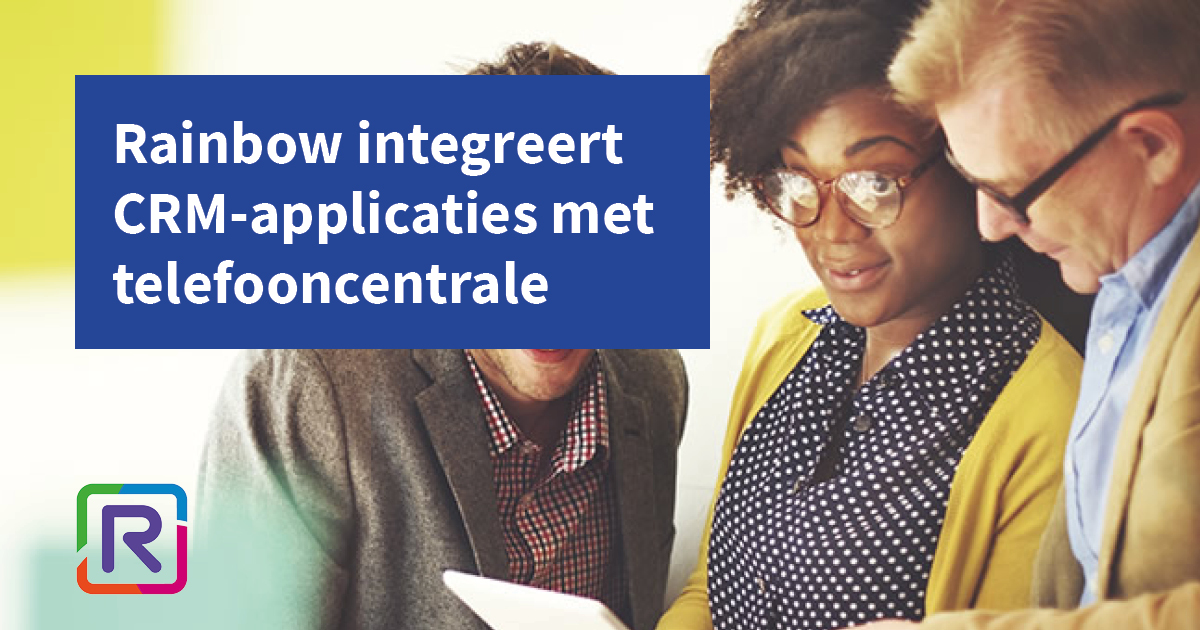 Alcatel-Lucent heeft met zijn laatste update van Rainbow, het platform weer wat gebruiksvriendelijker gemaakt door de integratie mogelijk te maken tussen uw CRM- en/of ITSM-pakket en uw Alcatel-Lucent telefooncentrale. De in de Alcatel-Lucent Cloud gehoste Rainbow CTI-connector wordt naadloos geïntegreerd in uw bestaand systeem en biedt medewerkers en klanten een efficiënte manier om samen te werken.
Een betere gebruikerservaring
De CTI Cloud Connectors, zoals Alcatel-Lucent ze noemt, staat voor Computer Telephony Integration. Ze voegen real-time communicatie- en samenwerkingsmogelijkheden toe aan de vermelde CRM-systemen. Zo kan u vanuit uw CRM-systeem, contacten op te zoeken en contacteninformatie te raadplegen, contacten te bellen met één enkele klik (click-to-call), oproepgeschiedenis te raadplegen, audio- en video-oproepen, enzovoort.
Langs de andere kant is het mogelijk om bij een inkomende oproep een pop-up te tonen met klantinformatie uit uw CRM-systeem. Zo krijgt u snel een overzicht van wat er speelt bij de klant en bent u onmiddellijk mee in het gesprek. De inbellende klant, die u al een tijdje niet meer gesproken heeft, krijgt zo het gevoel dat u betrokken bent met zijn of haar organisatie. Uiteraard spreekt dit voor zich, maar de klant krijgt dit gevoel minder snel als even duurt vooraleer u zijn of haar dossier heeft bovengehaald. 
Nog goed om weten. Deze update vereist geen bijkomende hardware of softwarelicentie investering aan uw bestaande CRM/ITSM pakket mits u beschikt over de juiste softwareversie. Voor de integratie werken we graag samen met uw CRM-consultant. De Rainbow CTI Cloud Connectors zijn te bekomen op basis van subscriptie per gebruiker per maand of jaarlijks.