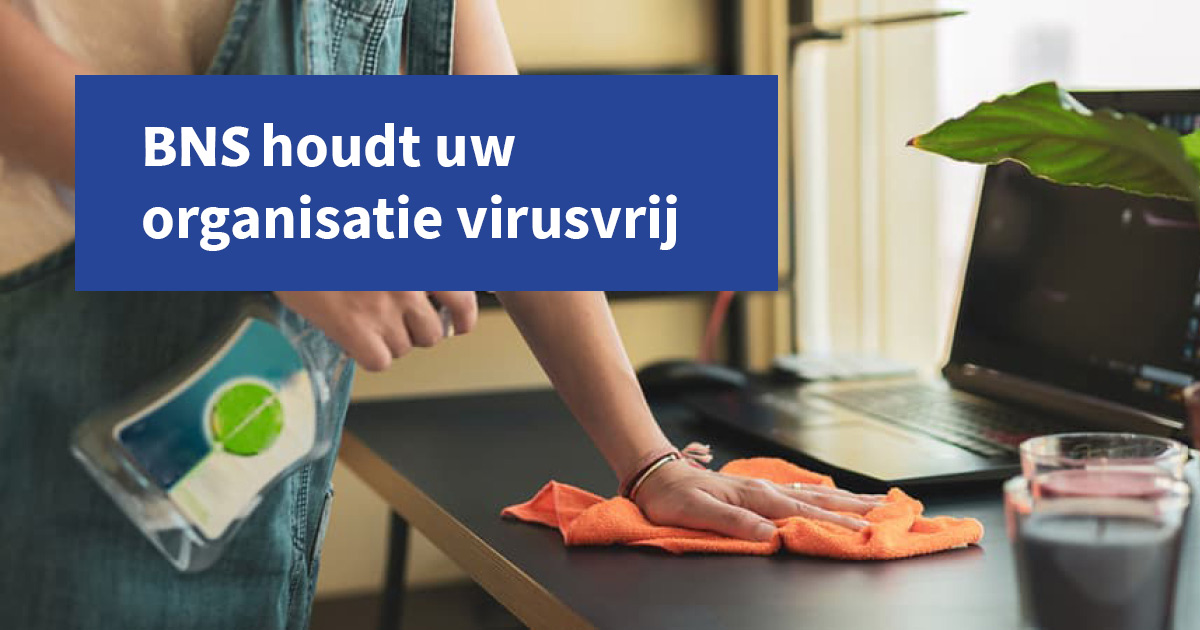 Dagelijks zijn we in de weer om onze klanten te beschermen tegen diverse 'digitale virussen'. In deze moeilijke tijden willen wij u ook helpen om uw kantooromgeving vrij te houden van het coronavirus. Telefoontoestellen, toetsenborden, muizen en printers komen met veel mensen in contact en zijn traditioneel gezien broeihaarden voor bacteriën en virussen. We raden daarom iedereen aan om onderstaande richtlijnen in acht te nemen tijdens het reinigen van uw toestellen op de werkvloer.
Draag wegwerphandschoenen 

tijdens 

het reinigen en

 

desinfectere

n

.

 

Schakel 

het apparaat

 uit

, trek het netsnoer uit en/of verwijder de batterijen.

 

Koppel alle externe apparaten los.

 

Bevochtig een microvezeldoek met 

r

einigingsmiddel

. Gebruik geen papieren 

tissues

 of toiletpapier. De doek moet vochtig zijn, maar niet druipnat.

 

Spuit geen vloeistof rechtstreeks op het 

apparaat

.

 

Veeg 

met de vochtige 

doek voorzichtig 

over

 de te reinigen oppervlakken. 

Vermijd druppelvorming op t

oetsenborden, beeldschermpanelen of USB-poorten

.

 

Begin met het beeldscherm of het bedieningspaneel en eindig met eventuele flexibele kabels, zoals

 

stroom-, toetsenbord- en USB-kabels.

 

Veeg bij het reinigen van een beeldscherm

en

 of 

bedieningspanelen

 

van 

de bovenkant van het scherm naar beneden.

 

Zorg ervoor dat de oppervlakken volledig 

zijn opgedroogd

 voordat u het apparaat 

opnieuw 

inschakelt. 

 

Handschoenen moeten na elke reiniging worden weggegooid. Maak de handen onmiddellijk schoon nadat de handschoenen zijn verwijderd.

 
Lees ook onze ICT-security white paper met 19 tips om uw bedrijfsinfrastructuur te beveiligen tegen 'digitale virussen'. Download deze gratis via onderstaande link.