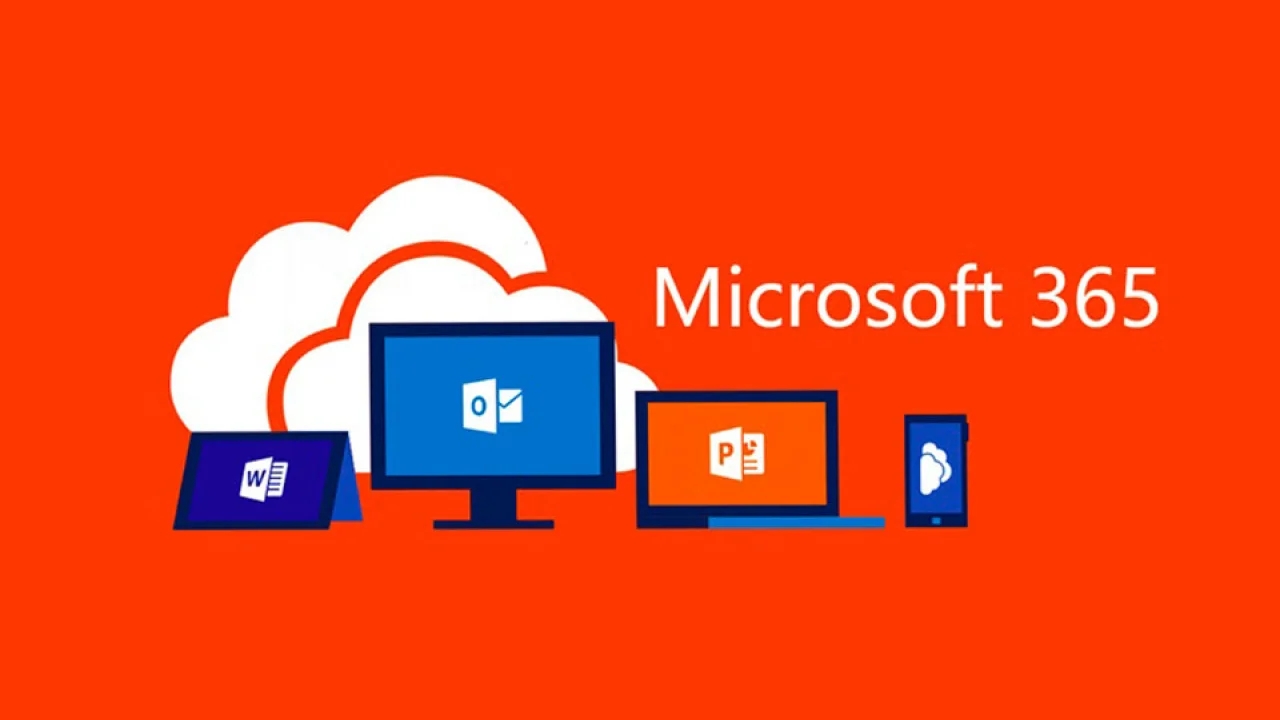 Toen Microsoft een paar jaar geleden voor het eerst "Microsoft 365" introduceerde, betekende de term iets heel specifiek. Microsoft 365 (M365) was een abonnementsbundel van Windows 10, Office 365 en Enterprise Mobility + Security. Die specifieke definitie is nu niet langer geldig omdat sommige Office 365-abonnementen ook de naam Microsoft 365 krijgen. 
Microsoft heeft vorige week aangekondigd dat het een aantal Office 365 licenties gaat hernoemen naar M365. De prijzen en de inhoud zullen niet veranderen en de naamswijziging gebeurt automatisch op 21 april 2020 voor bestaande licenties. 
Verder verandert ook de naam van "Office 365 Business en ProPlus" in "Microsoft 365 Apps for business en for enterprise".  
Als laatste krijgt ook Microsoft 365 Business een nieuwe naam. Dit wordt Microsoft 365 Business Premium en bevat naast Office 365 Business Premium nog altijd de uitgebreide Enterprise Mobility en Securty licenties (EMS) 
Welke pakketten wijzigen?
Hieronder een overzicht van de pakketten die van naam veranderen: 
Office 365 Business Essentials wordt omgedoopt tot 

Microsoft 365 Business Basic

 

Office 365 Business Premium krijgt de nieuwe naam 

Microsoft 365 Business Standard

 

Microsoft 365 Business wordt

 Microsoft 365 Business Premium

.

 

Office 365 Business en Office 365 Pro Plus zullen 

Microsoft 365 Apps

 heten, waarbij Microsoft "

for

 business

" en "

for

 

enterprise

" als labels 

zal gebruiken om een onderscheid te maken waar nodig.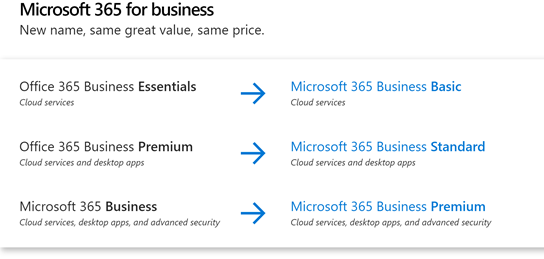 Onderstaande pakketten worden niet beïnvloed door de naamswijziging en zullen hun bestaande naam behouden. 
Office 365 

Enterprise (E1, E2, E3)

Office 365 voor 

Firstline

(F1)

Office 365 voor onderwij

s

(A1, A2, A3)

Office 365 voor de overheid

(G1, G3, G5)
Waarom 

deze 

naamswijziging?
In de blogpost die de rebranding aankondigde, werd gezegd dat de nieuwe namen bedoeld waren om aan te geven dat Office meer is dan Word, Excel en PowerPoint. Het bevat ook nieuwe apps zoals Teams, Stream, Forms en Planner. En zelfs de bestaande Office-kernapps zijn anders. Ze bevatten nu functies die vaak Cloud connectiviteit vereisen en gebruikmaken van AI. 
Microsoft beweerde ook dat de naamswijziging de zaken zal vereenvoudigen. "Deze nieuwe benadering voor het benoemen van onze producten en het gebruik van het merk Microsoft 365 is ontworpen om klanten te helpen snel het plan te vinden dat ze nodig hebben. Of het nu gaat om een ​​enterprise-, KMO– of consumentenplan", aldus een woordvoerder. 
Heeft u na het lezen van dit bericht vragen over uw Microsoftpakket? Contacteer ons op +32 11 450.480 of via sales@mybns.com