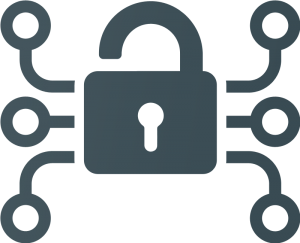 Cyberbeveiliging: de beveiliging van uw bedrijfsdata en infrastructuur kan niet hoog genoeg op uw prioriteitenlijstje staan.
Helaas beperkt men zich vaak tot een virusscanner en een firewall. In onze huidige samenleving volstaan deze oplossingen helaas niet meer en bovendien zorgt dit voor een vals gevoel van veiligheid. Momenteel is IT-security een van de meest belangrijke onderdelen van uw infrastructuur. Cybercriminelen gaan op een steeds creatievere manier tewerk om organisaties op te lichten. Om de informatieveiligheid binnen uw organisatie te verhogen en het risico op incidenten te verminderen, is een goede ICT-security belangrijk. Samen met u stellen wij een geïntegreerd beveiligingsplan op waarbij alle aspecten aan bod komen.
Documentenbeveiliging / Informatiebeveiliging

Bescherming tegen ransomware

Data security / General Data Protection Regulation

Documentensecurity

Endpointsecurity / Hardware Security

Cybersecurity

Cloudsecurity / Networksecurity
"Als er al zoiets bestaat als Total Security, dan heeft die een extreem hoge prijs. De kunst is dus om een gulden middenweg te vinden tussen veiligheid en betaalbaarheid. Die is voor elk bedrijf anders."
Een echte oplossing voor netwerkbeveiliging dient alle aspecten van beveiliging te bevatten. Van preventie, opsporing, tot correlatie en het continu evolueren van bedreigingen. WatchGuard's bekroonde netwerk security-platform biedt vandaag de meest complete suite van Unified beveiligingsmaatregelen op de markt.
Het efficiënt managen van uw securitybeleid is een kolfje naar de hand van BNS. Wij bieden u een permanente beveiligingsservice waarbij we instaan voor alle aspecten van uw veiligheid:
We controleren of er updates of patches beschikbaar zijn voor uw systemen en installeren precies degene die u nodig heeft.
We houden de virusscanners op al uw pc's up-to-date.
We zorgen voor de volledige bescherming van uw netwerk.
Door het gebruik van de securityservices in de trusted cloud van het BNS Datacenter wordt onveilige data tegengehouden alvorens die uw netwerk kunnen bedreigen.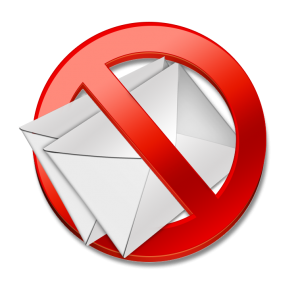 Met de huidige hoeveelheden ongewenste berichten in uw mailbox, verliest u als gebruiker niet alleen veel tijd maar ook belangrijke e-mails in de rush om al die troep snel te verwijderen. Dit kost bedrijven tot duizenden euro's en kredietwaardigheid bij hun zakenrelaties. Onderzoek leert dat de hoeveelheid ongewenste berichten alleen maar toeneemt en zal blijven toenemen.
De enige afdoende oplossing is de ingebruikname van een degelijke (professionele) Spamfilter. Deze houdt ongewenste berichten tegen, en geeft u hiervan regelmatig een duidelijk overzicht. U kan ervoor opteren om de Spamfilter bij u intern te plaatsen of extern in ons datacenter (Hosted Anti Spam).
De mogelijkheden van een gehoste spam oplossing zijn vergelijkbaar met deze van de lokaal geïnstalleerde SPAM oplossingen:
tegenhouden van berichten van ongewenste oorsprong of inhoud
dagelijkse/wekelijkse melding aan de gebruiker over geblokkeerde berichten die voor hem/haar bestemd waren
mogelijkheid om zelf geblokkeerde berichten vrij te geven
mogelijkheid afzenders in een "Whitelist" te plaatsen
regelmatige statistiek over de aantallen legitieme, ongewenste en besmette berichten
controle van alle inkomende berichten op spam en virussen (optioneel)
De voordelen van een hosted oplossing zijn:
Lage kosten (geen aankoop en installatie van hardware en/of licenties)
Optimaal gebruik van uw internet bandbreedte (Spam komt niet meer over uw internet lijn)
Geen aansluit- of administratiekosten, Spamfilter werkt binnen één werkdag
Werkt direct voor het gehele bedrijf
werkt met alle e-mailservers
Een hosted oplossing biedt niet alleen voordelen, het is ook een stuk goedkoper dan een eigen on-site oplossing. Contacteer ons voor een prijsofferte.
1 maand gratis Buy & Try … Bij wijze van proef kan u gedurende 1 maand gratis kennismaken met deze service
Bescherming tegen bekende virussen en beveiliging tegen nieuwe en moeilijk te detecteren Malware-bedreiging.

AVsensor managed antivirus wordt beheerd via FocusCenterMonitoring en helpt u om uw werkstations en servers te beschermen tegen zowel bekende als nieuwe malware. AVsensor blijft niet alleen up-to-date met de nieuwste bedreigingen met behulp van traditionele handtekening gebaseerde bescherming, maar beschermt ook tegen nieuwe virussen met behulp van geavanceerde heuristische controles en behavioral scanning. Met dagelijks nieuwe mallware, zorgt deze nieuwe proactieve bescherming voor een ijzersterke bescherming.
Blijf beschermd tegen bekende en opkomende Malware:
Handtekeningsgebaseerd scannen: traditionele handtekeningsgebaseerde detectie wordt gebruikt om bekende bedreigingen te blokkeren.
Heuristic controles: bescherming tegen voorheen onbekende bedreigingen. Met behulp van heuristische controles, worden nieuwe en onbekende virussen gedetecteerd in een "sandbox" omgeving. Een afgeschermde ruimte waarin de antivirussoftware kan werken zonder uw processen te verstoren.
Actieve bescherming en behavioral scanning: blokkering van de meest geavanceerde malware door een continue real-time monitoring van acties die vaak geassocieerd worden met exploits.
Krijg volledige controle:
Default policies: standaard policies voor servers, desktops en laptops.
Customizatie: bepaal uw eigen securitybeleid door het aanpassing van de quarantaine regels, exclusions, updateplanning en nog veel meer.
Eenvoudige installatie: eenvoudige implementeren in bulk, per sites, of per server en werkstation. Ook voor toestellen die niet in ActiveDirectory zitten.
De Scan Engine achter AVsensor is BitDefender GravityZone Enterprise Security, maar het beheer is volledig geïntegreerd in het FocusCenterMonitoring. Uw 'single pane of glass' op uw infrastructuur. AVsensor biedt een ijzersterke beveiliging tegen mall- en ransomware (incl. cryptolocker).
De rapportage bij onze huidige klanten bevestigd dat dit een zeer krachtig platform is dat de minste bedreiging tegenhoudt. Probeer deze software zelf uit gedurende 30 dagen via onze "Buy-and-Try"-formule voor een 10-tal toestellen en ontdek zelf de kracht van deze engine. Moest u na afloop van deze periode niet tevreden zijn, krijgt u uw geld terug.
Een snelle toename van mobiele toestellen in combinatie met diverse besturingssystemen zorgen voor complexe uitdagingen aangaande het beheer van deze mobiele apparaten. Elk bedrijf heeft immers nood aan een centraal beheer en controle van alle mobiele toestellen die uw organisatie binnenkomen. Als systeembeheerder wil u weten welke toestellen toegang hebben tot servers en bedrijfssystemen. Mobile Device Management is de snelste en meest omvattende oplossing om dit voor elkaar te krijgen.
Waarom is MDM interessant voor u?
De toepassingen van MDM-software zijn eindeloos. De manier waarop deze toegepast worden, hangen sterk af van uw behoefte en de sector waarin u werkt. We sommen alvast enkele algemene voordelen op:
Beheer vanop afstand
Een centraal MDM-platform laat u toe om bijvoorbeeld nieuwe prijslijsten, productfiches, etc. in een keer naar al uw mobiele toestellen te sturen. Ook een update van bepaalde applicaties kunnen eenvoudig en centraal doorgevoerd worden. Hierdoor bespaart u veel tijd en moeite in vergelijking met dat u ieder toestel handmatig moet updaten. Ook het aanpassen van het wifi-paswoord is via een MDM-platform binnen enkele tellen in orde.
Toestellen blokkeren
Wordt een mobiel toestel van een van uw werknemers gestolen? Via de MDM-oplossing kan u het toestel eenvoudig blokkeren zodat de nieuwe eigenaar geen toegang heeft tot uw serveromgeving.
Een nieuwe medewerker
Het klaarmaken van een mobiel toestel voor een nieuwe werknemer neemt vaak heel wat tijd in beslag. Met behulp van MDM-software kan u een nieuw toestel in een handomdraai voorzien van alle applicaties en rechten die uw nieuwe medewerken nodig heeft. Uiteraard kan u op eender welk moment deze rechten aanpassen.
Lokalisatie
Werkt u in de transportsector? MDM maakt het mogelijk uw mobiele toestellen te lokaliseren en ze te synchroniseren via Active Directory.
BNS biedt zowel Proximus AirWatch, Samsung Knox en Apple DEP aan als MDM-platform. Contacteer ons of maak een afspraak indien u bijkomende informatie wenst over Mobile Device Management.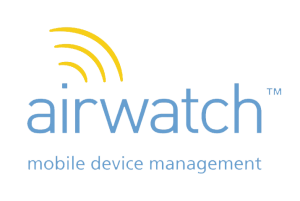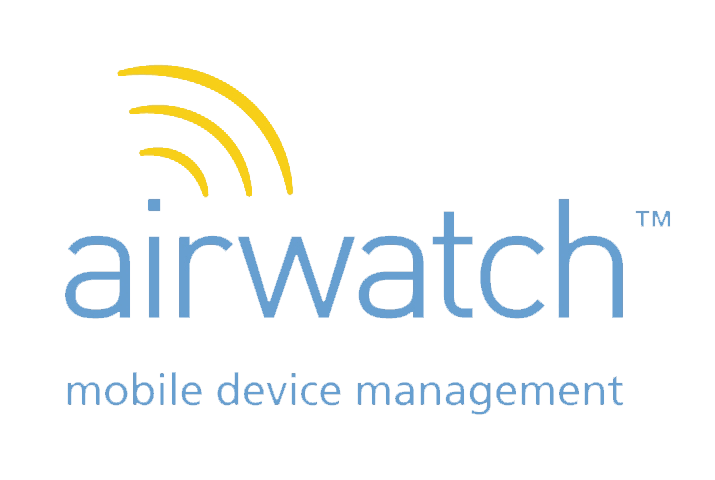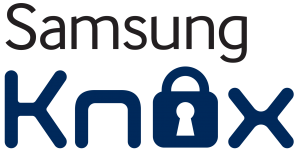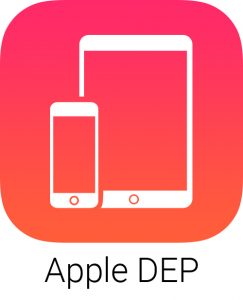 Toonaangevende beveiliging

Office 365 ATP (Advanced Threat Protection) biedt uitgebreide beveiliging door het gebruik van biljoenen signalen uit Microsoft Intelligent Security Graph en het dagelijks analyseren van biljoenen e-mailberichten.

Inzichten waarvoor een actie kan worden uitgevoerd

Inzichten waarvoor een actie kan worden uitgevoerd helpen bij het identificeren en prioriteren, en bieden aanbevelingen voor de afhandeling van potentiële bedreigingen zoals phishing en malware, en het proactief beveiligen van je organisatie tegen aanvallen.

Geautomatiseerd antwoord

Geavanceerde geautomatiseerde antwoordopties (waaronder hulpprogramma's zoals playbooks en onderzoeksgrafieken) helpen bij het sneller onderzoeken van aanvallen en het herstel hierna, en besparen je tijd, geld en resources.

Gebruikers trainen

Het is van essentieel belang om gebruikers te trainen in het herkennen en rapporteren van aanvallen. Office 365 ATP helpt gebruikers, met behulp van simulaties, om bewust te worden van aanvallen. Gebruikers worden ook gewaarschuwd voordat ze op onbekende koppelingen klikken en krijgen hulp bij het rapporteren van verdachte inhoud.