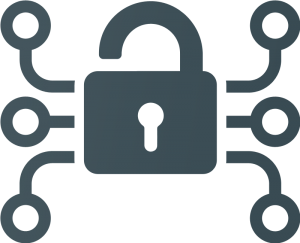 Door uw IT-beheer selectief uit te besteden, kan u niet alleen de kosten verlagen en de efficiëntie verhogen, het geeft u ook de keuze welke IT-taken u binnen uw bedrijf zelf organiseert en welke u liever aan een specialist over laat. Bij BNS spreken we niet van managed services maar gebruiken we de term Focus Services.
Het beheer en onderhoud van uw IT-omgeving legt heel wat druk op uw IT-team. Ze zijn immers dagdagelijks druk bezig met het ondersteunen van de medewerkers en het blussen van brandjes. Tenzij u beschikt over een groot team, is het niet altijd evident om optimaal gecertificeerde specialisten in huis te hebben met relevante kennis en expertise.
Maar hoe staat het dan met de veiligheid? Is de kennis van uw medewerkers wel up-to-date? Als u het beheer van uw ICT-omgeving gedeeltelijk uitbesteedt, kan u geld besparen op training en werving en beschikt u toch altijd over specialisten. Zo kan u niet alleen de kosten verlagen en de efficiëntie verhogen, het geeft u ook rust en zekerheid. Het uitbesteden van delen van uw ICT-beheer biedt dus tal van voordelen.
Door uw IT deels uit te besteden, kan u bijvoorbeeld rekenen op 24/7 ondersteuning, monitoring en beheer. Zo staat er altijd een team paraat dat reageert op supportverzoeken, dat automatisch problemen signaleert én oplossingen initieert. U kan dus rekenen op een optimale ICT-service, en dat zelfs dag en nacht.
Cybercriminelen slapen niet, hoe goed u uw ICT-netwerk ook beschermt, u weet dat u maar één foute klik verwijderd bent van een cyberincident. Als u het beheer van uw IT-omgeving uitbesteedt, kan u gebruikmaken van proactieve monitoring. Daarbij wordt uw omgeving gemonitord en wordt u direct op de hoogte gesteld als er een probleem is.
IT is complex, omvangrijk en technologie is altijd in beweging. Meegroeien is dus de boodschap. Een verouderde IT-infrastructuur is een remmende factor voor uw business. BNS hybrIT gaat graag samen met u aan de slag om de ideale IT-omgeving optimaal te laten functioneren zoals het hoort. Veilig en efficiënt.
Altijd toegang tot gecertificeerde specialisten met de relevante expertise.

Automatische waarschuwingen en gekwalificeerde ondersteuning. 24/7 monitoring en beheer.

Fulltime support dichterbij en geen budgettaire verrassingen door uitbesteding van uw IT.

Managed IT-beheer: een veilig gevoel met een volledig team van specialisten achter u.

Structurele partner voor dagdagelijkse ondersteuning van uw volledig ICT-park.
BNS heeft voor elke situatie het geknipte serviceconcept. Aan u de keuze…
Heeft u regelmatig ICT-support nodig,
maar niet meteen elke week?
Kies één van de voordelige
FocusFlex-bundels en betaal enkel
wanneer u hulp nodig heeft.
Wenst u uw ICT-team
structureel te versterken?
Kies voor deze formule en er
staat steeds een ICT-specialist voor u
klaar. 1, 2 of 3 dagen per week.
Heeft u nood aan ICT-support op maat? 
Neem contact op met ons: 011 858 851 of sales@mybns.com.